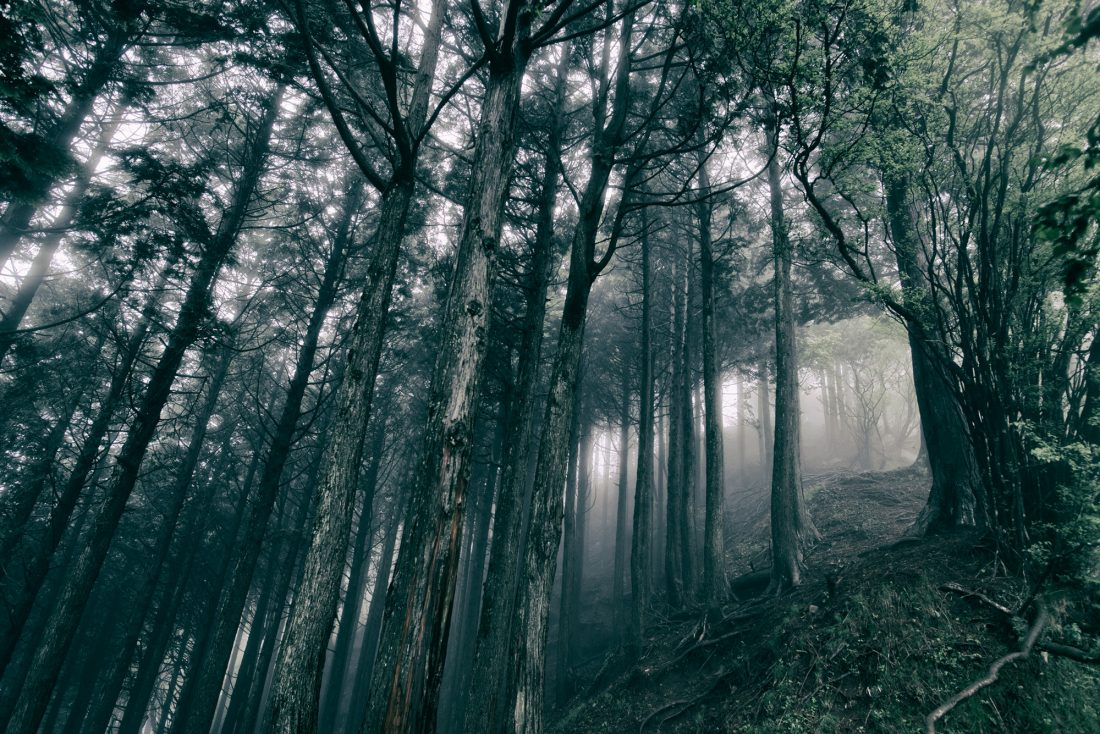 Akira Kosemura – In The Dark Woods
CD+DVD / LP Record / Digital
SCH-051
Akira Kosemura
In The Dark Woods
特製スリーブケース仕様
CD+DVD+24P Booklet
¥3.200(tax out)
アナログレコード
フルアルバムダウンロードクーポン付
ゴールドカラーバイナル、限定仕様
Limited edition Vinyl
180 g Heavyweight Vinyl Pressing.
Full Cover Artwork, Record Comes In A Full Colours Inner Sleeve.
Record Includes A Free Download Voucher.
¥3.000(tax out)
小瀬村晶のニューアルバム「In The Dark Woods」を発表します。
本作は、2016年発表のソロピアノによる即興作品「One Day」以降、自らの演奏によるピアノやウーリッツァー、シンセサイザーを中心に、ストリングス・クインテットを用いて、アコースティックとエレクトロニクスを融合させながら、よりパーソナルな環境下で作り上げられた作品です。
"自身との親密な対話による内省的で静謐な感覚を大切にした"という本作は、音楽が体の内側に入り込み、心の奥底で脈々と流れる血流を感じ取る、そんな生々しい感覚を想起させます。タイトルにある通り、アルバム全編に渡り薄暗い闇を覆ったかのような、霧掛かった音像による世界観が展開されていますが、それは決して怖れを感じさせるようなものではなく、胎児が母親の鼓動を聞いているかのような、暗闇のなかにあって、安心できる静けさに満ちています。
楽曲が進むにつれて、その内省的な世界観は段々と広がりを見せ、フレーズの反復によって徐々に構築されていくミニマル・ミュージック的手法と、アコースティックとエレクトロニクスの境界を感じさせない緻密なサウンドメイク、即興的アプローチによるソロピアノなどが組み合わさることで、生命の循環や自然界の摂理など、より大きなスケールのテーマを彷彿とさせる世界観が提示されていきます。
本作のハイライトといえる「In The Dark Woods」とその変奏である「Letter From A Distance」は、そんな内省的な自己の深い森との対話、その先への道筋を垣間見るかのような、深遠な感動と余韻を残してくれることでしょう。
Akira Kosemura releases a new album "In The Dark Woods".
This album is produced under very intimate and personal environment, with combination of electronic and acoustic sound of Piano, Wurlitzer, and Synthesizer with a strings quartet, as similar to the music heard from his previous improvisational solo piano work "One Day" released in 2016.
"Treasuring a serene feeling and an intimate conversation with oneself." is the main concept of his new work, which recalls a vivid emotions, as music goes into one's body and feels a blood flow deep into a heart. As indicated in the title, an entire album is filled with an obscure darkness and a world of misty sounds never to be feared of, like a comfortable quietness in the dark where a child in the womb is hearing mother's heartbeat.
As the music goes on, it gradually begin to widen an introspective worldview. The combined sounds of repeated phrases as seen in minimal music method, a sophisticated crossover sound in between acoustics and electronics, and an improvisational solo piano will present the worldview suggestive of a broad theme, such as a circulation of life or the law of nature.
The highlights of the album "In The Dark Woods" and its variations "Letter From A Distance" will leave the listeners with deep emotions and afterglow, as one sees a glimpse of a path beyond the darkness found in inner deep woods after an inward conversation.
CD+DVD & LP Record、国内盤初回購入特典 (お取り扱い店舗全店)
アルバム収録楽曲のアナザーテイクをダウンロードできるクーポンをランダムでプレゼント (全5種類・楽曲の指定はできません)。
アルバムジャケットやミュージックビデオより、オリジナル壁紙画像も1種類(全5種類・こちらも指定はできません)ダウンロード頂けます。
レーベルショップ特典
国内盤初回購入特典に加え、オリジナルポストカードをプレゼント。
CD+DVD & アナログレコード セットをご購入の方にはレコードに直筆サイン付き。
タワーレコード特典
国内盤初回購入特典に加え、未発表音源「Romance」と オリジナル壁紙画像のダウンロードクーポンをプレゼント。
雨と休日特典
国内盤初回購入特典に加え、オリジナルマグネットをプレゼント。
VIDEO LIST
1. In The Dark Woods
2. DNA
3. Resonance
4. Luna
5. You
*試聴音源が表示されない場合は、ページを再読み込みして下さい。
小瀬村晶 AKIRA KOSEMURA
1985年6月6日東京生まれ。
在学中の2007年にソロ・アルバム「It's On Everything」を豪レーベルより発表しデビュー。同年、自身のレーベル「Schole Records」を設立。以降、ピアノや弦楽器、シンセサイザー、フィールドレコーディングを用い、様々なジャンルをクロスオーバーさせた作品を数多く発表し好評を博す。映画音楽や舞台、CMなどでの分野でも活躍し、主な作品に、柳楽優弥が主演した映画「最後の命 (松本准平監督)」、佐藤勝利と橋本環奈がW主演した映画「ハルチカ (市井昌秀監督)」、コンテンポラリーバレエ公演「MANON (キミホ・ハルバート演出/振付)」、au 三太郎 TV-CM、ミラノ万博日本館展示作品などがある。近年では、IKEA、NIKON、KINFOLK、RADOといった国際企業とのコラボレーションも多く、米国最重要音楽メディア「Pitchfork」、豪州最大規模の発行部数を誇る新聞紙「THE AGE」にてその才能を賞賛されるなど、国内外から注目される作曲家である。
Born in Tokyo, June 6th, 1985.
In 2007, debuted from Australian label with his first solo album "It's On Everything" while he's at school. At the same year, he founded own label "Schole Records", and garner good reviews by releasing various albums of crossover genre music with the sound of Piano, strings, synthesizer, and field recording. Akira has composed music for films, stage, and commercials, such as "Embers (directed by Junpei Matsumoto)" starring Yuya Yagira, "Haru-chika (directed by Masahide Ichii)" starring Kanna Hashimoto and Shori Sato, a contemporary ballet piece "MANON (choreography by Kimiho Hulbert)", TV commercial of au Santaro, and Japan Pavilion in Milano EXPO. In recent years, he works collaboratively with international companies such as IKEA, NIKON, KINFOLK, RADO. His works were introduced and received high acclaim from popular US music media "PITCHFORK" and the major Australian newspaper "THE AGE", which drew additional attraction not only Japan but to overseas as a composer.
In The Dark Woods
Music Composed & Arranged by Akira Kosemura
Piano, Keyboards & Electronics: Akira Kosemura
1st Violin: Atsuki Yoshida
2nd Violin: Natsumi Okimasu
Viola: Kintaro Hagiya
Cello: Yumi Shimazu
Contrabass: Toru Nishijima
M01-14, 17 Recorded and Mixed by Akira Kosemura
M15 Recorded at Temma Church and Mixed by Hiroshi Iguchi
M16 Recorded at Pastoral Sound and Mixed at 54it by Shunroku Hitani (studio MSR)
Studio Coordination: Keigo Sonoda (Pastoral Sound)
Mastered by Hiromits Shoji
Sales Promotion: Kazumitsu Yoshida, Romain Meril and Matthieu Burel
Art direction, Photographs and Design: Shin Kikuchi
Production Management: SCHOLE INC.
Produced by Akira Kosemura
Music Videos
1. In The Dark Woods
Music, Verse: Akira Kosemura
Director, Cinematographer, Editor: Shin Kikuchi
Dancer, Reader: Kimiho Hulbert
Art Director: ROKKAN DESIGN
Assistant Art Director: Yukari Uno
Camera Assistant: Yuma Saito
Miscellaneous Crew: Daisuke Ogura, Ryoto Kawasaki, Aiko Murata
Special Thanks to Hinohara Mura Tourism Association
2. DNA
Music: Akira Kosemura
Animation: Alex Ishida
3. Resonance
Music: Akira Kosemura
Video: Nitta Kimihiko
4. Luna
Music: Akira Kosemura
Videography & Edit: Kimihiko Nitta
Styling: Naomi Banba
Hair & Make Up : Yuko Aika
Model: Mito Yokota (LIGHT management)
5. You
Music: Akira Kosemura
Film: Kimihiko Nitta
Flower: Megumi Shinozaki (edenworks)
Model: Musubi Shizuno