diario +COFFEE
daisuke miyatani Interview
SCHOLE設立当初から親交のある、daisuke miyataniによる1stアルバム「diario」がデジタル・リマスター盤としてリイシューされる。
また音楽活動の傍ら、店舗を持たないコーヒー屋「+COFFEE」としての顔も持ち合わせる彼は、音楽家の書き下ろし楽曲とコーヒーのセットメニュー MUSIC+COFFEEや、届くまでどこの豆か分からない予期せぬ豆との出会いを楽しむBLEND+COFFEEなど、コーヒーに少しプラスの価値をもたらすユニークなスタイルで活動している。
今回のインタビューではSchole Recordsを運営し「diario」でアートワークを担当した菊地慎と共にこれまでを振り返ってもらいつつ、アルバムについて話を聞いた。
インタビュー・テキスト:鬼頭葵(インターン生)
*近日公開予定です。お楽しみに。
SCHOLE設立当初から親交のある、daisuke miyataniによる1stアルバム「diario」がデジタル・リマスター盤としてリイシューされます。オリジナル盤は2007年にドイツのAhornfelderからリリースされています。
アコースティックギターをベースに、鳥のさえずりや雨音などのフィールドレコーディング、繊細なエレクトロニカ・サウンドを重ね、優しく心地よい音楽を紡ぎ出しています。
SCHOLEが発行していたフリーマガジンで最初に紹介された作品でもある本作は、SCHOLEの目指す世界観を内包した作品としてレーベルスタッフに愛されてきましたが、10年の時を経て念願叶っての再発が実現しました。それに伴い「brew」「itsumono」「utouto」「kurasu」の4曲が追加収録されています。
何気ない日常の情景に温かな雰囲気を漂わす、アンビエントミュージック。
daisuke miyatani, a longtime friend since the launch of SCHOLE label, will be reissuing his first album "diario" in digital remastered edition. The original version was released from ahornfelder label from Germany in 2007.
Created with an acoustic guitar, a field recording of birds chirping and raindrops, and some layers of fragile electronic sounds, produces a gentle comfortable sound.
His first album provided the worldview what SCHOLE aspires to be and loved by label staffs, then it was first introduced in a free magazine published by SCHOLE. After ten years, a long-desired re-release of the album is finally out and comes with four bonus tracks included; "brew", "itsumono", "utouto", and "kurasu".
An ambient music what carries a warm atmosphere to the scenery of our everyday life.
daisuke miyatani – diario
01. view
02. edanone
03. rain melodies
04. old tape
05. summer child
06. niwa
07. yu
08. water lights
09. michi
10. sampo
11. hidamari
12. hum
13. aiveo
14. iindayo
15. dokusho-chu
16. brew
17. itsumo
18. utouto
19. kurasu
special redux edition 2018
original recordings released in 2007 from ahornfelder
composed by daisuke miyatani
recorded at home 2005,2006,2013
track 3,5,8 field recording by tatsuya toyota
track 16 piano by akira kosemura
mastered by hiromits shoji
a&r – akira kosemura
artwork, design & art direction – shin kikuchi
sales promotion – kazumitsu yoshida, romain meril and matthieu burel
production management – SCHOLE INC.
thanks: alex, tatsuya toyota, erika miki, iplikana, aoi kito, family and friends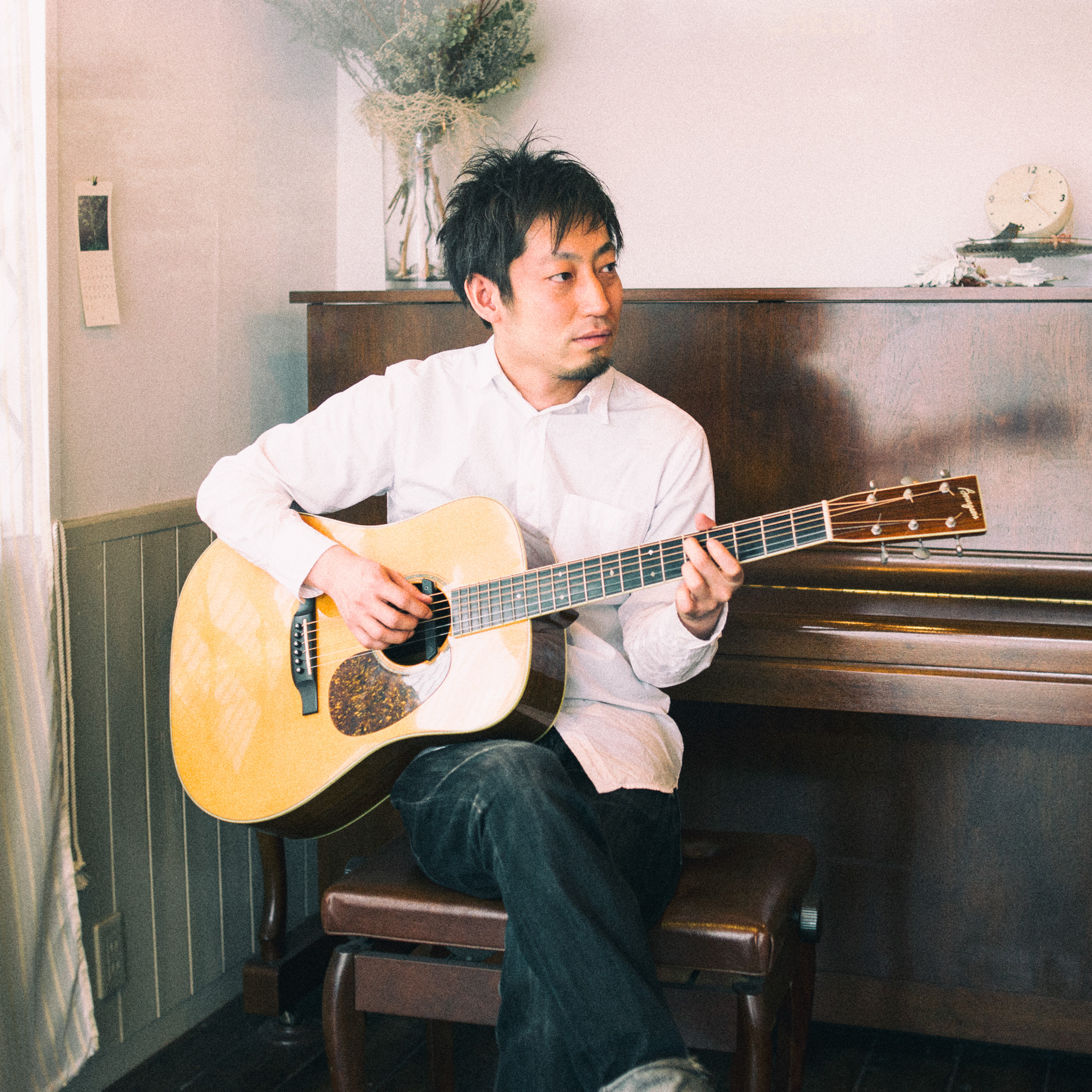 淡路島出身。ギターを基調に身の回りの様々な音を使い、音と音楽、即興と作曲の間をテーマに作品を国内外のレーベルよりリリース。自身の作品制作だけでなくこれまでに自由大学の講義DIY MUSICでのゲスト講師、アレンジ、リミックス、webや映像作品、展示への音楽提供、選曲等も行っている。
また店舗を持たないコーヒー屋+COFFEEとしての顔も持ち、アーティストの書き下ろし曲とコーヒーのセットメニューMUSIC+COFFEEなどユニークなスタイルで活動をしている。
From Awaji Island, Japan. His sound works are created from a guitar with the environmental sound, and there is a concept of in between sound and music or improvisation and composition. Albums are released from both Japanese and international labels. Besides composing works, he has been teaching DIY MUSIC as a guest lecturer at Freedom Univ, also works as a music arranger, remixer, distributing sound for visual works or website, and as a music selector. Also, he has another project "+COFFEE", a coffee shop without a permanent shop, and known for its unique style of serving a new written song and a coffee as a set menu called "MUSIC+COFFEE".